If I Could Take This Collar Off!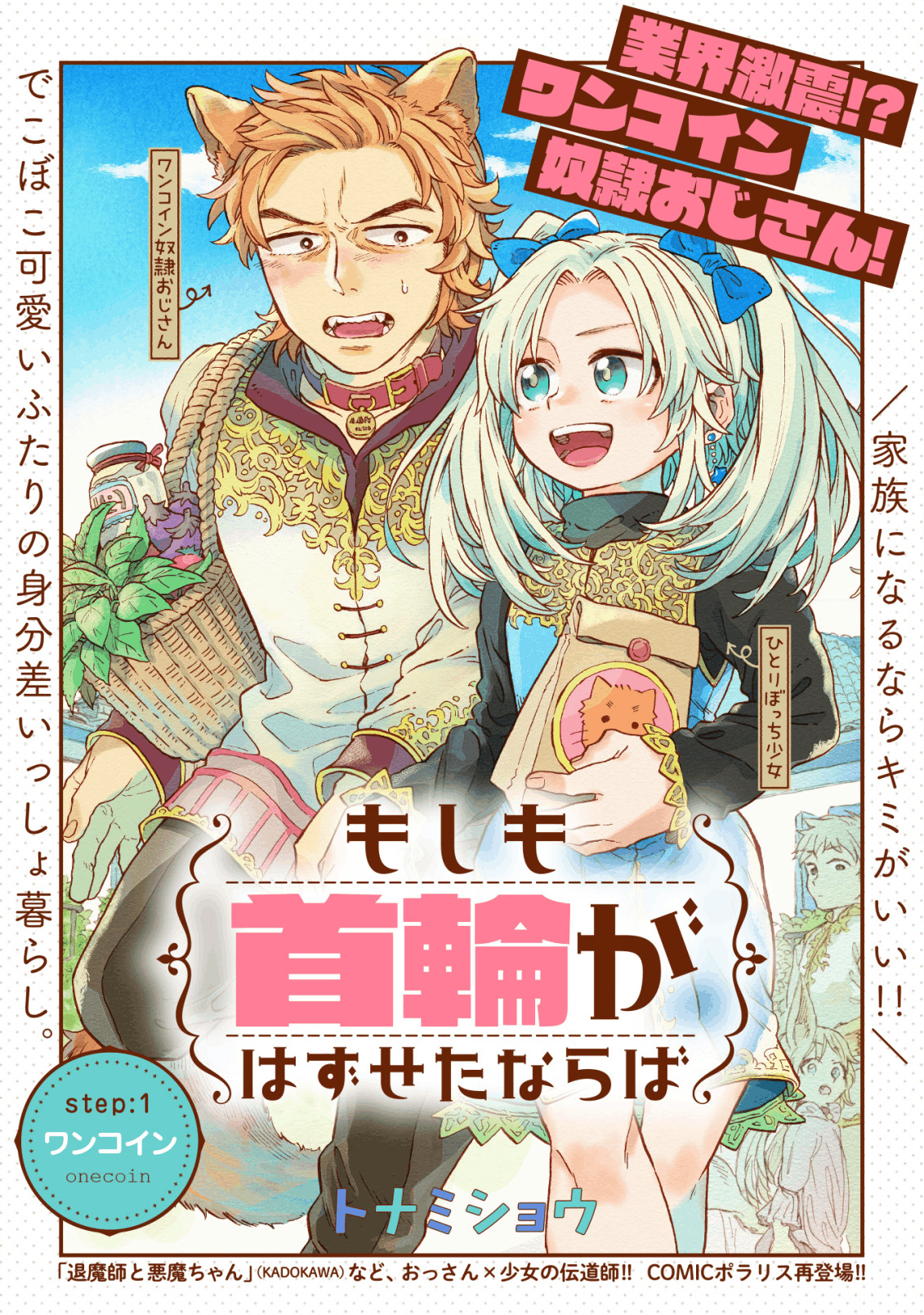 Moshimo Kubiwa Ga Hazuseta Naraba
"I bought a middle aged slave with one coin, with change left over!"
Tanya, a lonely girl, buys William, an unwanted slave, with one coin.
Tanya wants them to be a family, but their relationship as "master" and "slave" gets in the way.
It's hard for her to close the distance between them...
This is a story about an oddly matched, adorable pair and their new life together, despite their differences!
This series has been nominated for the Next Manga Award in the web manga category!
You can vote >HERE<
Please support the author!