Lunchtime Accomplice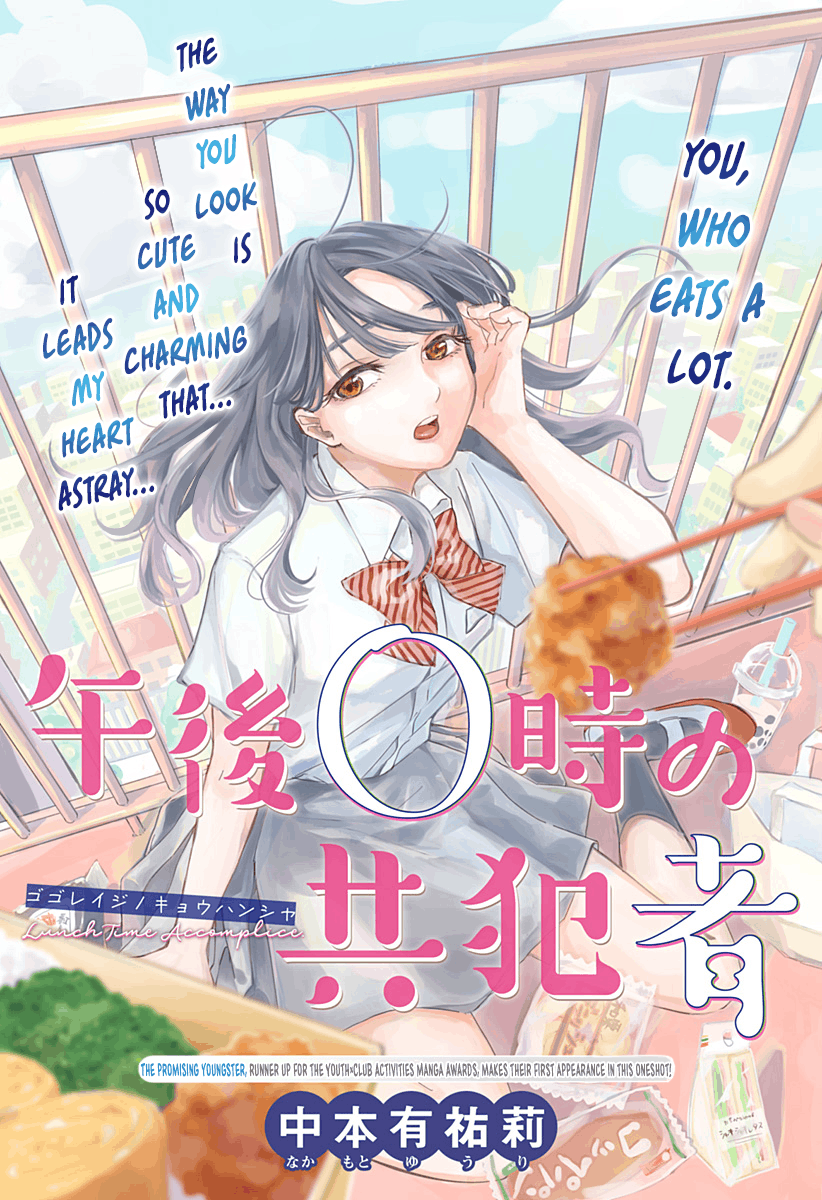 午後0時の共犯者
A secret in broad daylight--just by watching you eat, I'm being saved... have I finally gone mad?
A protagonist who hides his small appetite because of a past trauma, and a heroine who doesn't tell anyone that she's a big eater. What do these two do on the rooftop at noon...?
Now showing, a promising first one-shot story!
Artist's Twitter