Love of the Second and Fourth Tuesday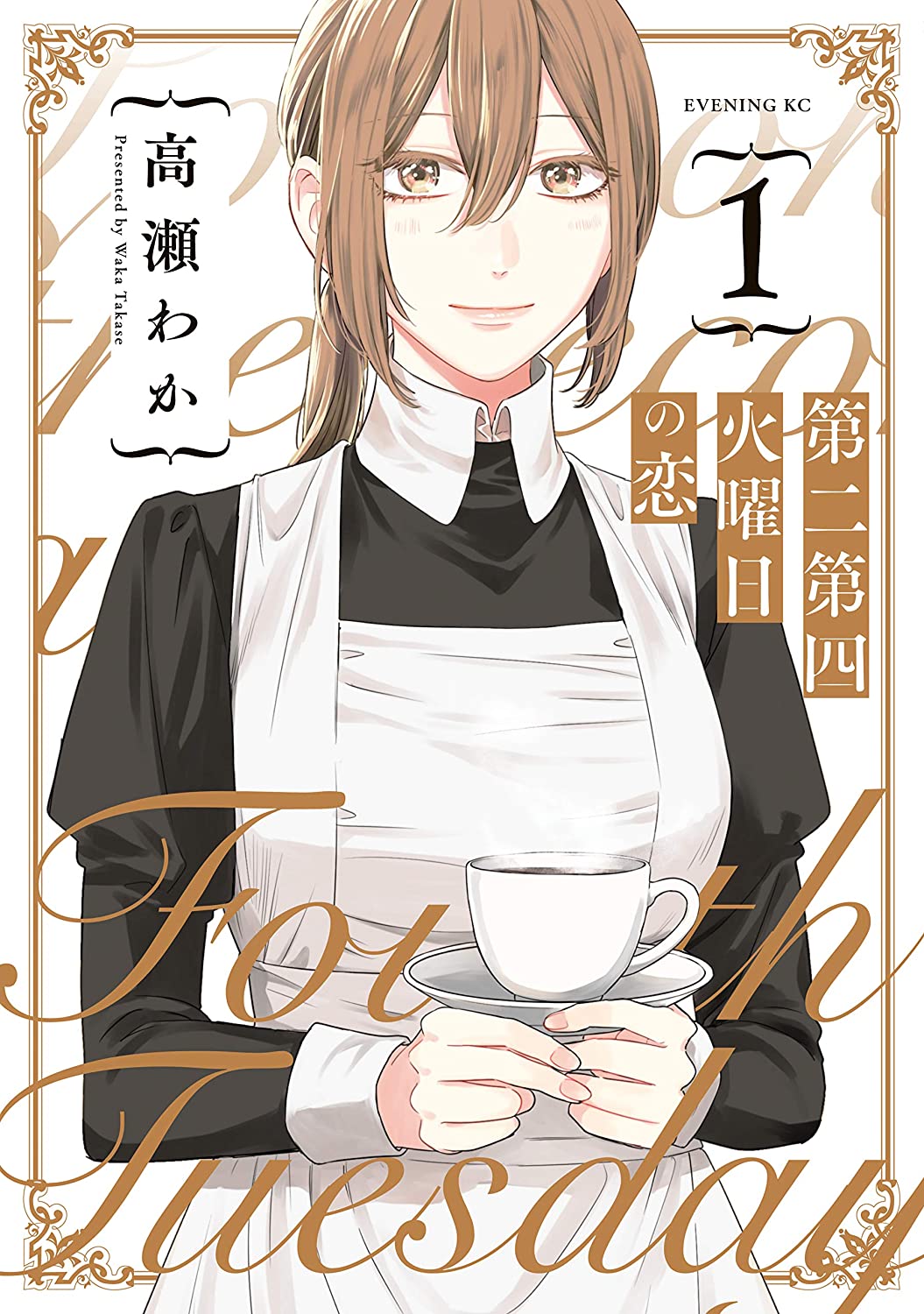 Dai 2 Dai 4 Kayoubi no Koi Dai Ni Dai Yon Kayoubi no Koi Dai-2 Dai-4 Kayoubi no Koi Dai-ni Dai-yon Kayoubi no Koi Daini Daiyon Kayoubi no Koi 第二第四火曜日の恋 第二第四火曜日の愛
"That person only comes the second and fourth Tuesdays."
Ritsu, who works at a coffee shop, is in love with a customer. A strong appearance that does not match his personality. Age and occupation unknown, but still a person she's interested in. "I want to know more about that person." A love story that begins with "I don't know anything" that you cannot find with a dating app. A beautiful waitress and a mysterious man. A pure love story between adults begins.
Published in Bi-weekly Magazine, Evening for "Ore no Reiwa Project" - Now serialized on Evening Magazine.
Artist's Twitter