Living With My Pupil Is Even More Stressful Than the Battlefield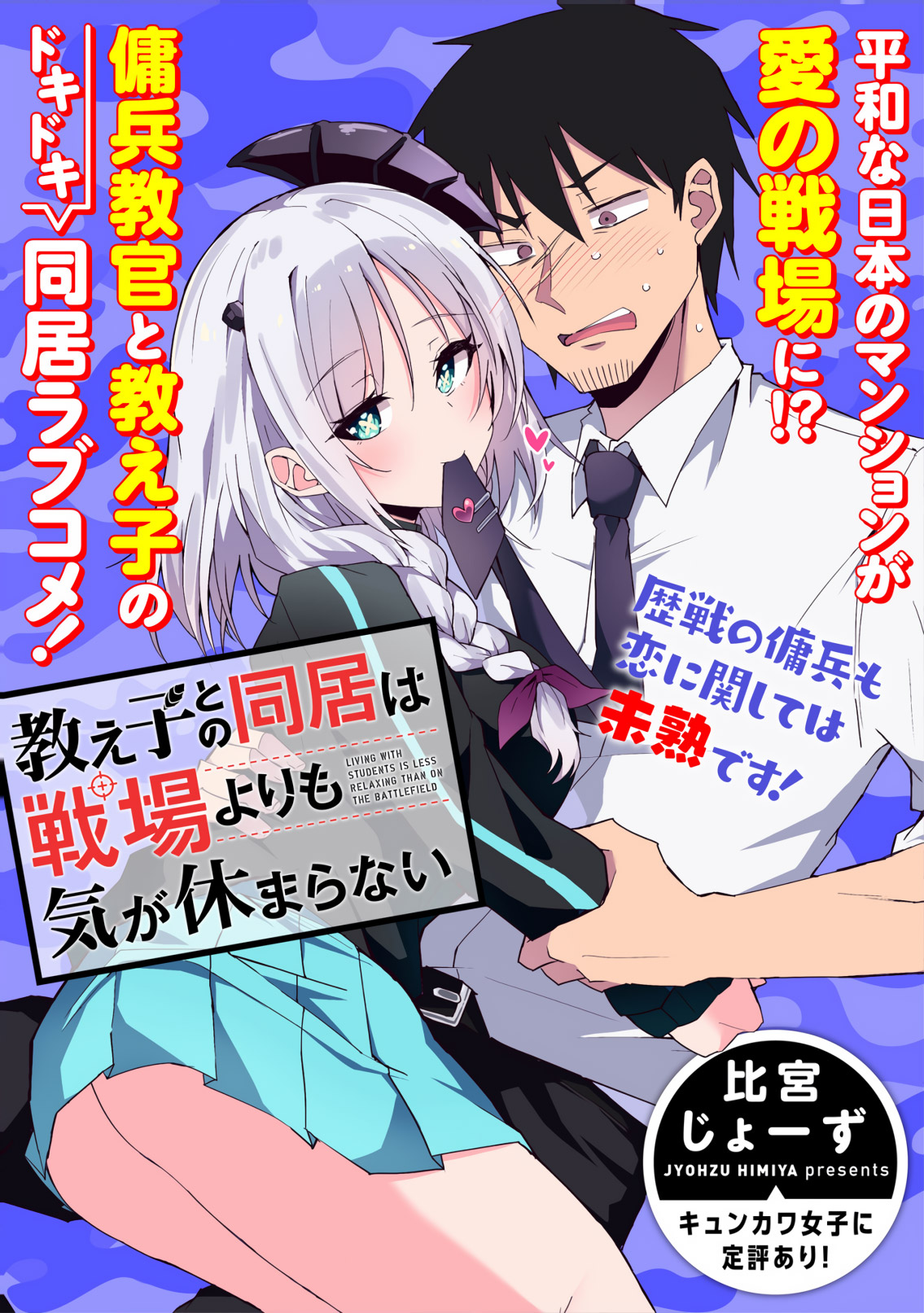 教え子との同居は戦場よりも気が休まらない
Toudou Soujurou is a former mercenary instructor who has survived in a war zone with his student, Sylpha. After the war, Soujurou takes in the lonely Sylpha and returns to his hometown in Japan, where he suddenly realizes that he had a crush on her. However, thinking of Sylpha who can live as a normal girl from now on, decides to step aside, but to his surprise, Sylpha also confesses that she likes him...
A love comedy about a former mercenary instructor and his student living together!
Artist's Twitter

Artist's Pixiv

Artist's FANBOX

Artist's Youtube
After reading, consider answering the following questionnaire.